Increase site speed in WordPress requires all users of this CMS. Wp Rocket plugin in many tests has been able to add at least 47% to the speed of the site, which is the amount of
These plugin has a good approach to optimize WordPress and keeps its features from amateur to advanced users satisfied.
From version 3.0 onwards, this plugin has also made a lot of changes to its
face.
In the test conducted by us, the loading speed of our test site decreased from 1.5 seconds to 0.8 seconds after installing the WP Rocket plugin, which means a 47% increase in site speeds, along with the achievement that the page size has decreased by 17% and the number of HTTP requests has dropped from 21 to 18.
GTmetrix data before testing:

GTmetix data after testing:

WP Rocket Plugin Review
A WP Rocket is known as a cache plugin, but in fact, in addition to cache, it has other features in the field of site optimization. Although other add-ons such as W3 Total Cache have the same functionality, WP Rocket's main difference with other plugins is the lack of a complex configuration.
The feature does not mean that your hand is tied in custom settings, but its basic settings are suitable for any website, and just click on the enable option to speed up most websites.
A what does the WP Rocket plugin
do?
Page pages (create static cache in HTML format)
Act activation for browsers
GZIP Compression
Support web fonts
and support a variety of themes, extensions and web servers
Some of the settings for controlling this plugin are as follows:
Cache preloading, automatic cache construction for pages, before calling them
Seal and downseal CSS and JS files
Rething of queries from addresses
Lazy loading, delaying image loading and postponing their loading when the user is pictured with scrolling
Defer off loading JS resources
Disable emojis and embed codes
Descing Google Fonts Files
How does WP Rocket interface work?
After installing and activating WP Rocket, this plugin will automatically start activities to speed up the site.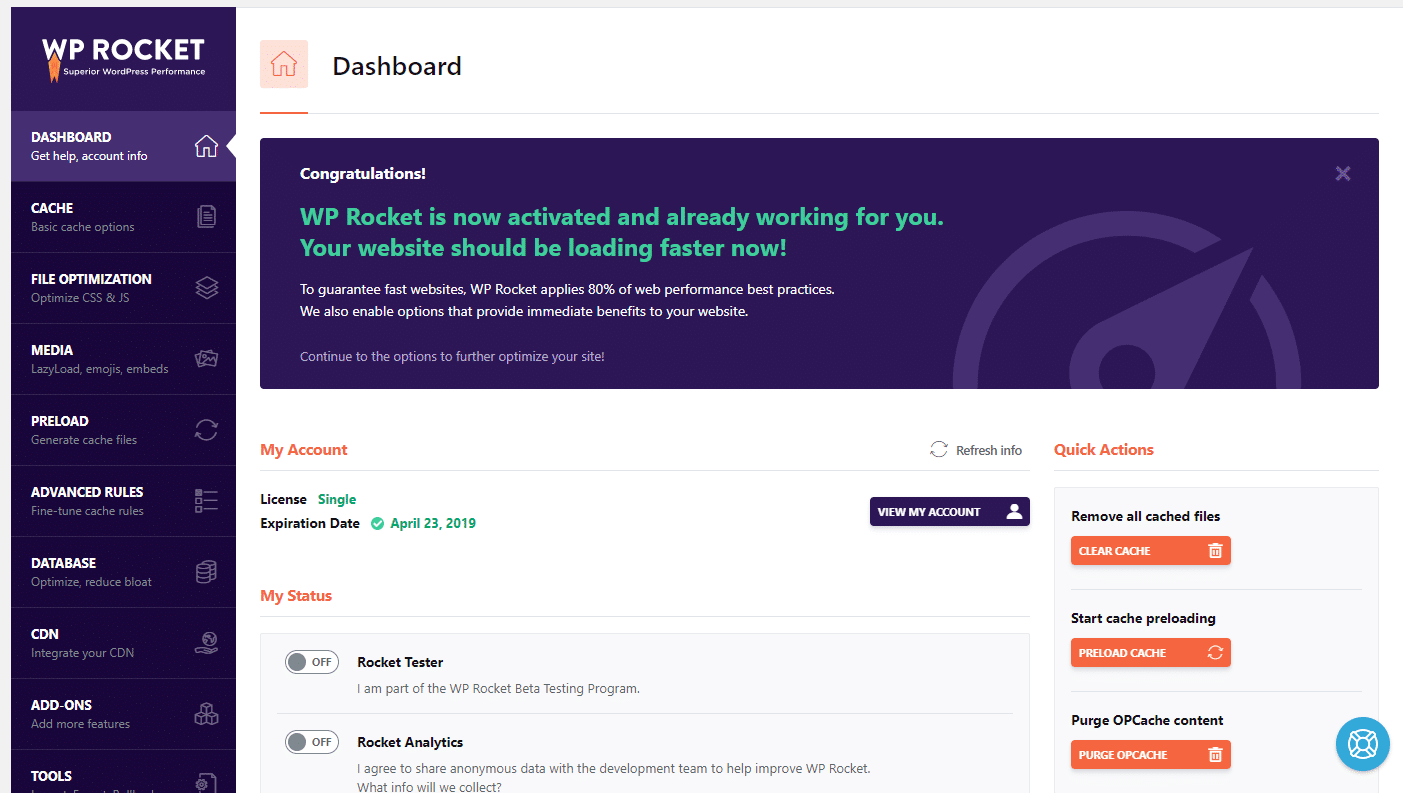 The main plugin's cache allows you to clean or preload the site
cache.
Cache
In the Cache tab you can manage the initial cache settings in this section you can:
Prevent mobile users from viewing the cached screen.
Prohibit users who are signed in to the site from viewing cached pages.
on pages with HTTPS protocol.
The time to preserve the cache is 10 hours by default, in other words, after ten hours, the cache will be erased and the cache will be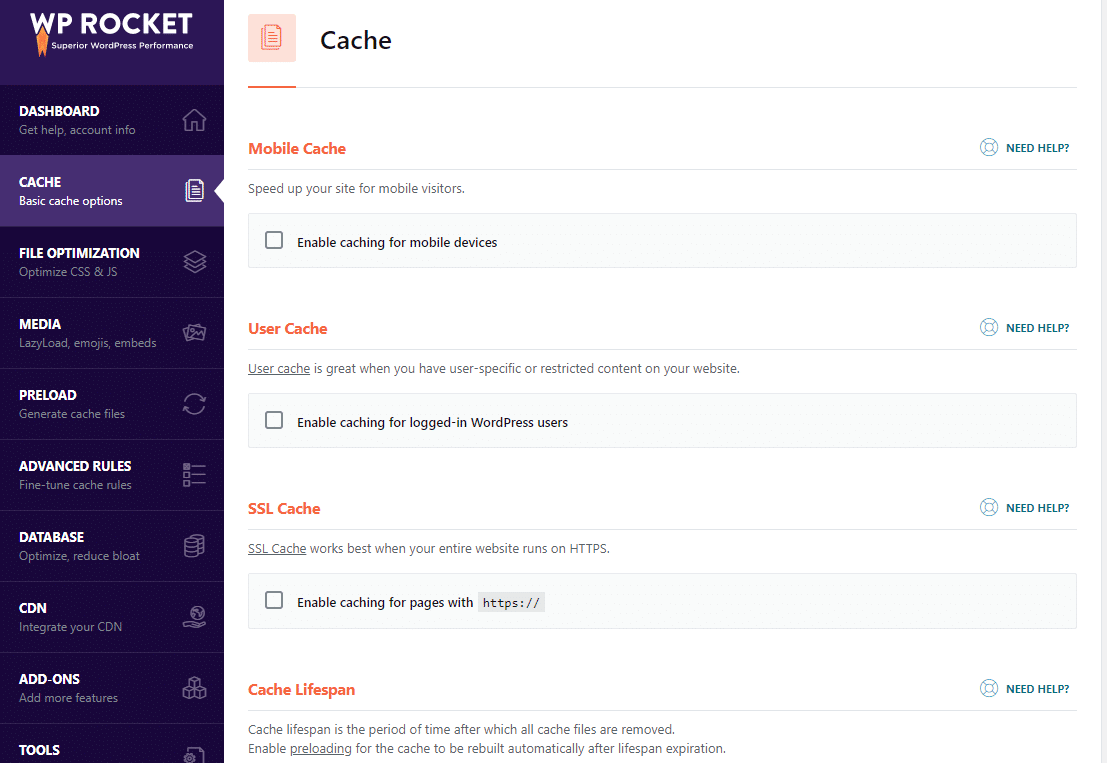 File Optimization
In this tab you can manage minifaa and merge CSS and JS files.
i.e. to mini-reduce the size of files by removing extra functions from it, and the integration means combining multiple files into a standalone file by merging files to reduce the number of requests in page loading.
The other settings of this section are as
Eliminate render-blocking CSS/JS: Delay loading CSS and JS resources
Combining Google Fonts files: Combine Google font files when you use multiple Google fonts on the site.
Remove query strings from static resources: Removing queries from
URLs.
We recommend that you enable as many options as possible unless there is a problem displaying the pages of the site, sometimes it has been seen that combining CSS and JS resources will disrupt the correct loading of pages.
Media
In this tab, you can enable lazy loading for images or videos, as well as the possibility to disable embed emojis and codes in this section.
A remarkable feature in this system is the placement of YouTube videos with its preview image, if you use a lot of YouTube videos on the website, enabling this option can speed up your site.
Preload
No preload feature, the cache version of the page is created when the user requests it, which means that the first user does not see the cached version of the site after the cache expires.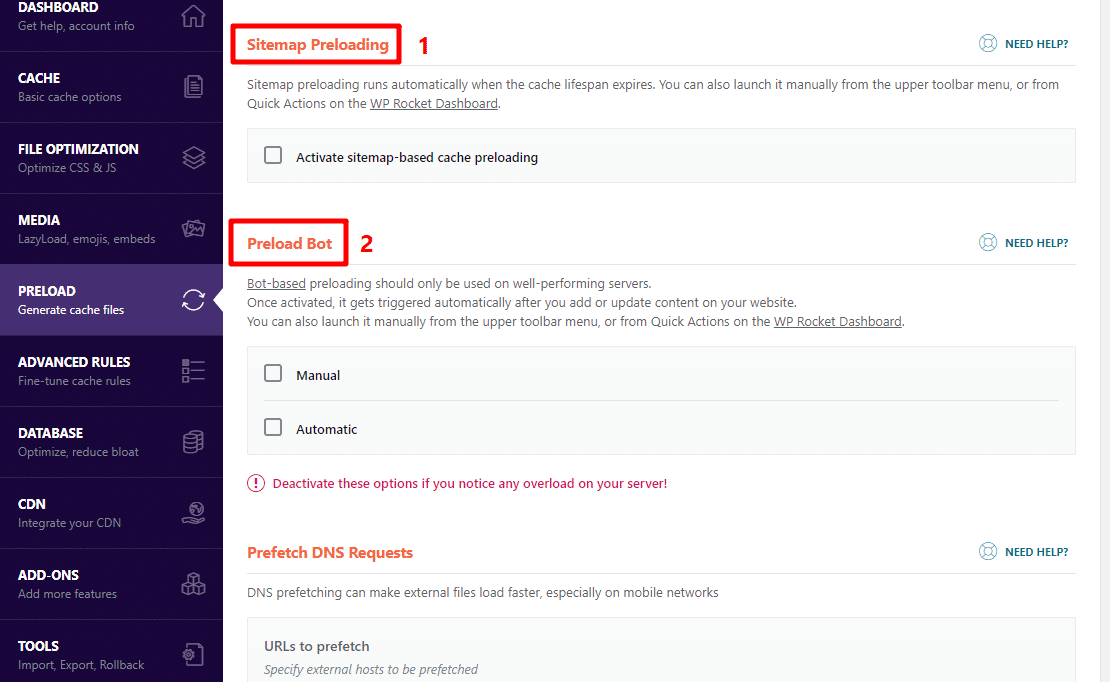 Inacting Preload will ensure that all users of the site get the cache version of the page as quickly as
possible.
Preload via sitemap: In this case, all sitemap addresses are
preloaded.
Preload via bot: In this way, a robot monitors the website and preloads all the pages found, which also requires more resources, and on the weak web, it may slow down the website.
Advanced Rules
If you are a regular user, you probably don't need to view this section, but this section helps professional users to have more advanced control over the website cache for URLs, cookies, user-agent and other items.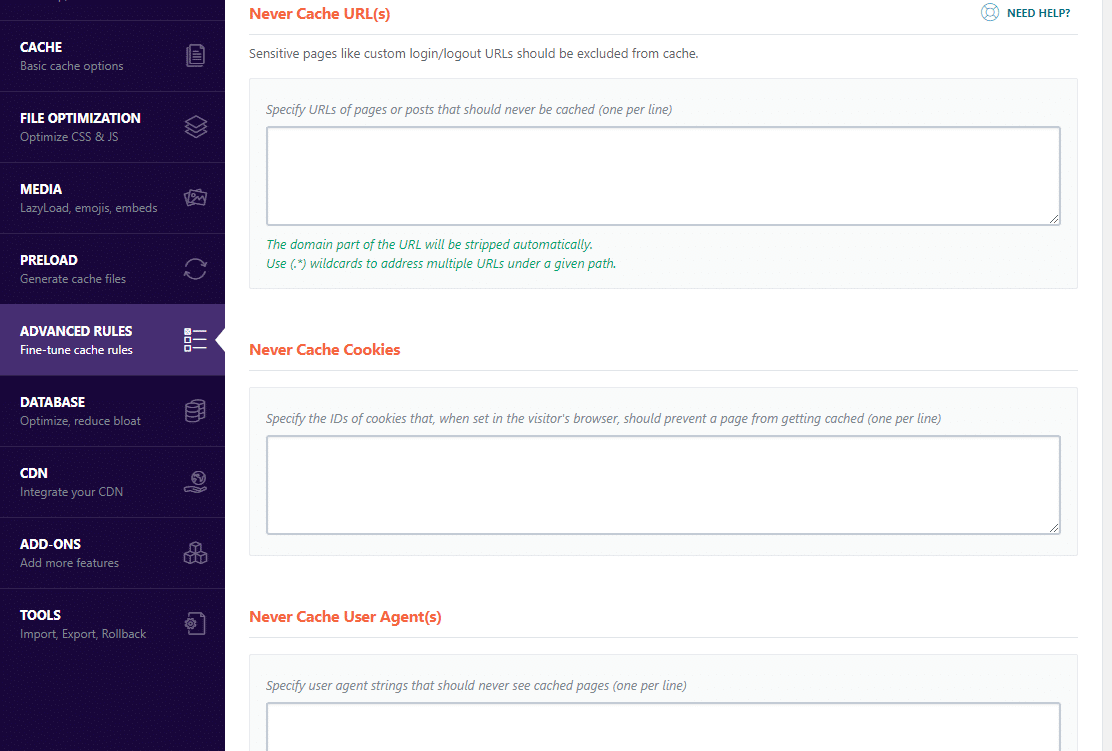 e.g. you can use this section:
"Deprive a part of the pages of the site from being cached.
Some user-agents from viewing the cache version.
Database
Bassing the website and extending its life, we see that the site database is full of added items, in this section you can get rid of these extra items with just one kill.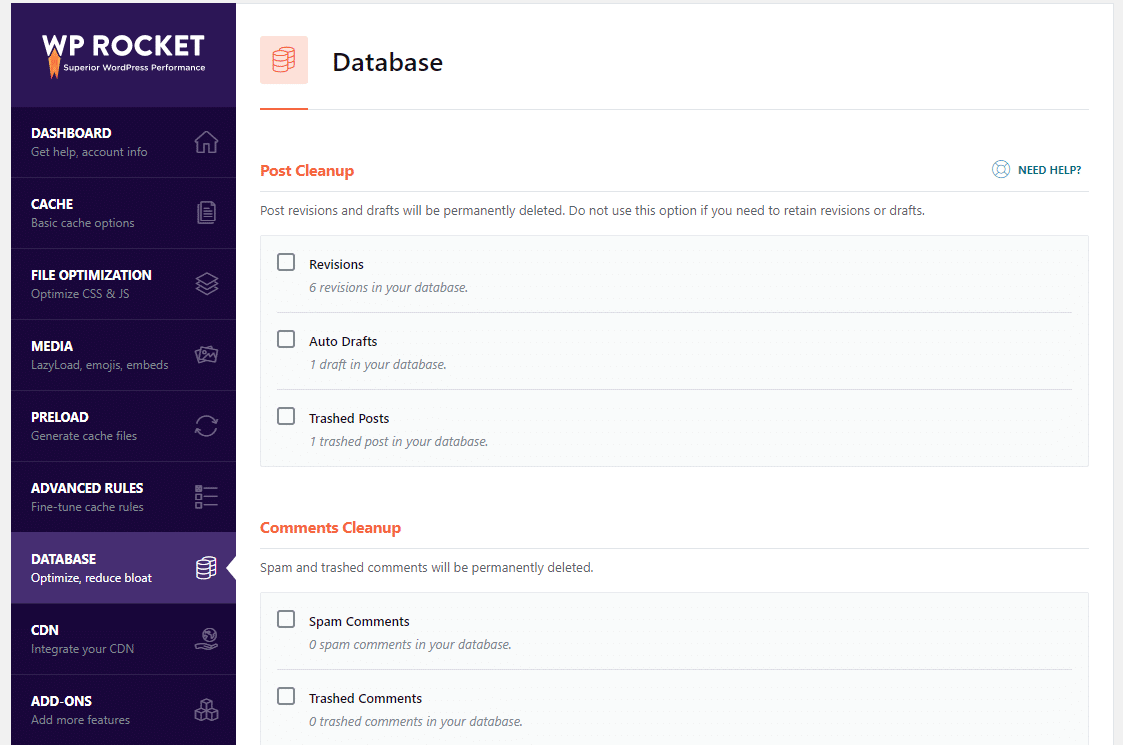 This section may bring the least excitement to users, as there are many Riskan extensions that we've done the job for you, but the advantage is that by installing WP Rocket, you don't need to install a separate plugin to style the database.
CDN
If you use CDN for your website, WP Rocket will help you configure
it.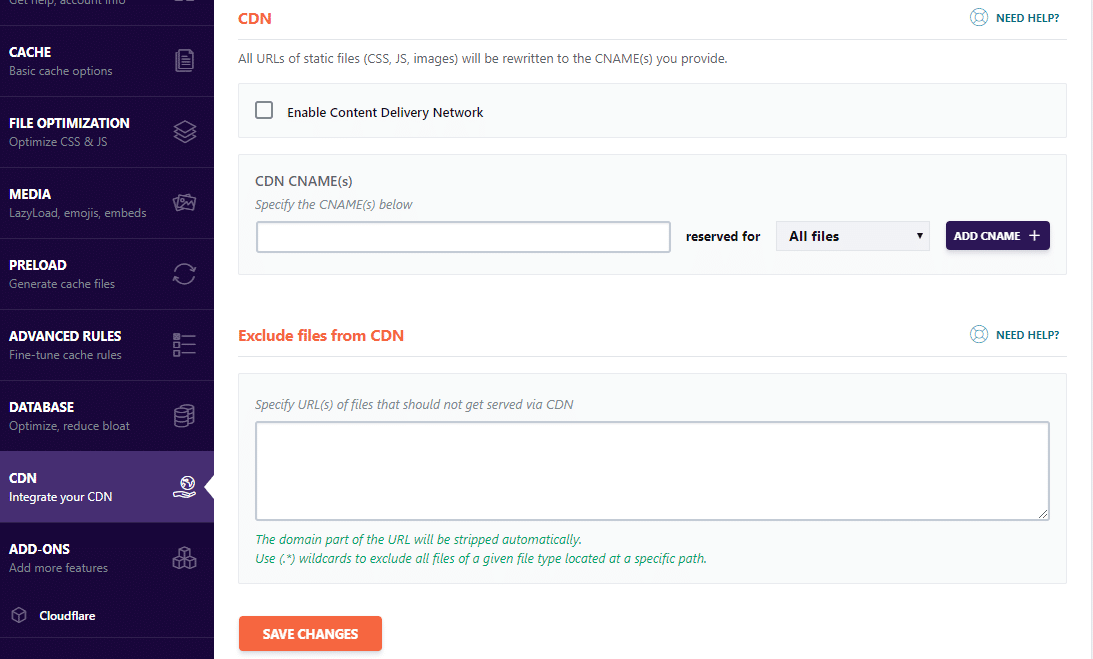 In case you are using Cloudflare, the WP Rocket extension has another add-on to launch Cloudflare and control the Cloudflare service on The Wp Rocket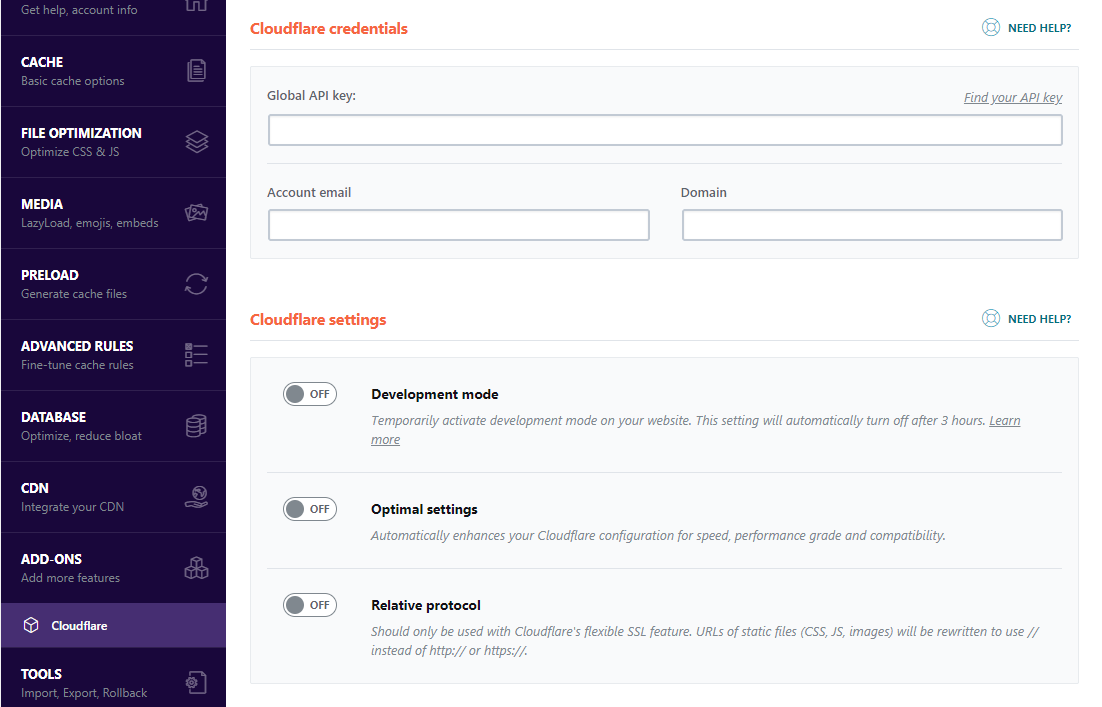 Do you need WP Rocket?
While there are separate free extensions for each WP Rocket feature, we suggest that you always try to use the number of add-on communies on
the website.
The WP Rocket still has features that don't have free cache extensions and also saves time, so it's worth buying.