Sitemap in Joomla! Helps Google and other search engines to fully monitor the website and better understand its content. OSMap plugin is the easiest way to build a sitemap on Joomla! Websites and has a great impact on Joomla SEO.
All you have to do is install this plugin and let it do the work itself. The OSMap plugin automatically generates a sitemap that meets Google's expectations and makes a link to all of the site's content available to it.
The free version of the OSMap plugin can only create sitemaps of Joomla content and its menus. If the professional version of this plugin called OSMap Pro will provide you with more features. The professional version of this plugin is able to support the contents of other plugins such as K2, Virtuemart, Kunena, SobiPro, Mosets Tree, J2store and other plugins. The advanced version of OSMap also has the ability to enable cache for large websites.
Main features of OSMap
1. Speed ​​up site content index
OSMap can create an XML sitemap of your site with just a few clicks, and you can easily submit it to Google Search Console. Creating a sitemap in Joomla! Has never been so easy.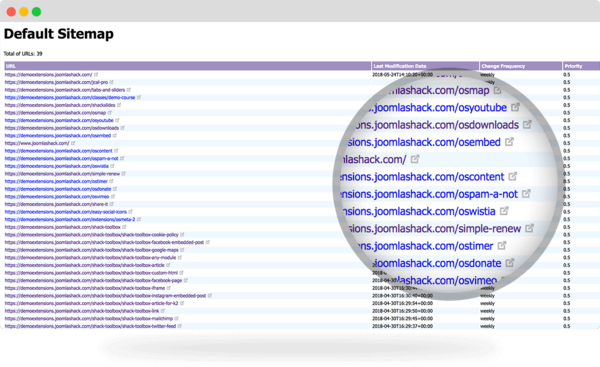 2. View the sitemap to your users
An HTML sitemap can show users a summary of the site content and its main sections. OSMap plugin is able to create such a sitemap in Front and Site for users.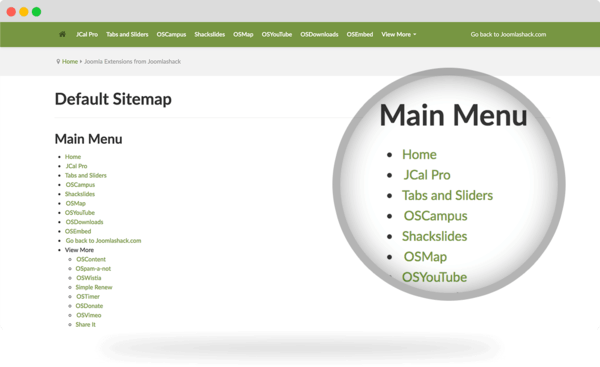 3. Supports the most popular Joomla plugins
In addition to supporting Joomla content, OSMap is able to mix with other extensions such as K2, Virtuemart, SobiPro, OSCampus and many other plugins.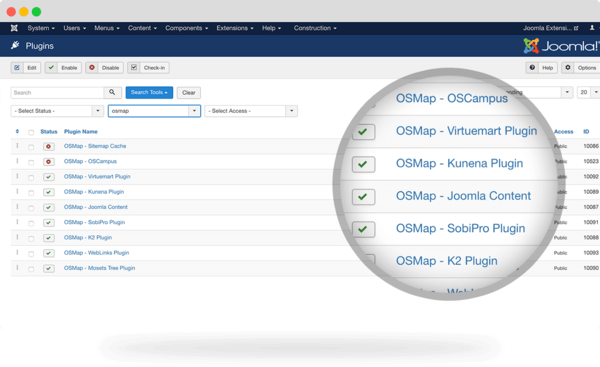 4. Sitemap Control
Using OSMap, you will be able to prioritize and change the monitoring time of sites on the sitemap. You can also customly select or hide some menus on the sitemap.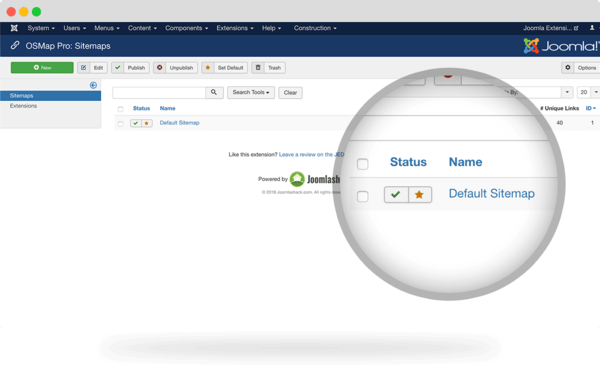 5. Having multiple sitemaps
There are no restrictions on building sitemaps in this plugin. You can build a sitemap as many as you want in this plugin.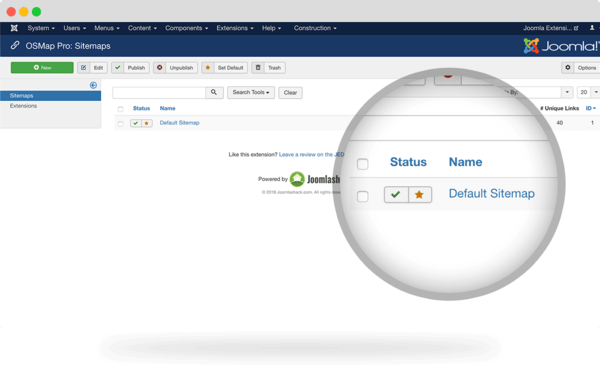 6. Select content to be located on the sitemap
You can choose or not to select some pages on the sitemap using the plugin editor section. There are also other advanced settings for prioritizing, the number of content placed in each category and other items included in the plugin.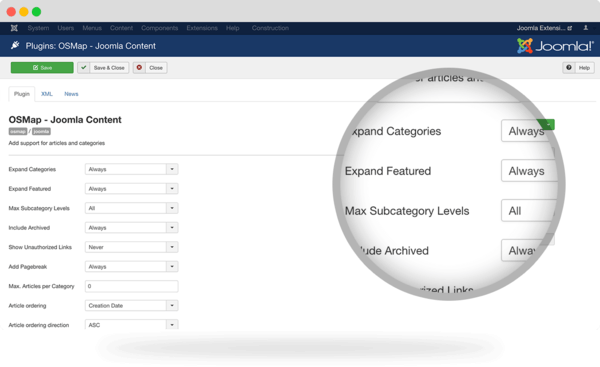 If you want to optimize your site and better monitor the site for Google, surely the OSMap plugin will be the best option for building a sitemap in Joomla.