Rankie Plugin – WordPress rank tracker is a WordPress plugin that helps you view your WordPress website ranking and follow it in different timeframes.
The Rankie plugin is able to track your website rankings on a daily basis, providing you with good graphing reports. This plugin also has a powerful search tool to create a list of keywords related to your site. These keywords include phrases that Google users use to search for sites similar to yours.
The most important features of Rankie plugin
Track your WordPress site rank in Google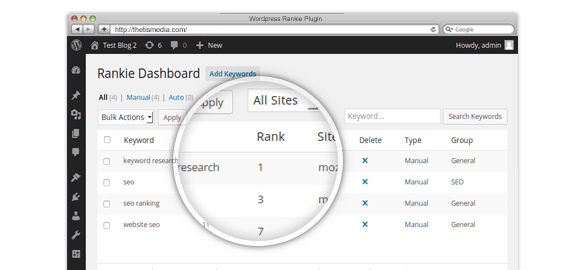 Rankie plugin is able to record and track your site rank in Google on a daily basis.
Create ranking reports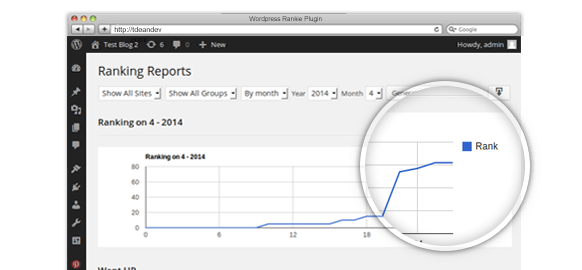 Rankie is able to generate relevant monthly, annual, or any other period of your choice regarding rankings. In these reports you can view and analyze changes in keyword rankings. You can also download these reports in PDF format.
Keyword Search Tool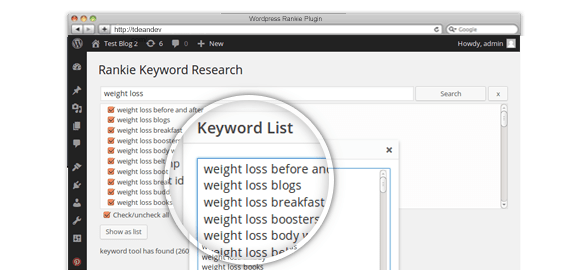 Rankie plugin capabilities do not end with tracking site rankings. This plugin can provide you with a list of related keywords. These keywords are collected through Google suggestions and are collected by placing the letters of the alphabet of different languages ​​next to the main keyword.
For example, if your keyword is SEO, this plugin will put it in the Google search box and list ten Google suggestions. Then put the letter A after the word SEO and add ten more suggestions to the list. This process continues until we get to the point.
Automatic keyword tracking
If a user enters the site by searching for a specific keyword and the keyword is visible to the plugin, Rankie will automatically add the keyword to the tracking list. .
Four different ways to view rank
Rankie plugin uses four different ways to view keyword rankings.
Straight from Google: Check out Google's top 100 search results
Google Custom API: Use Google's official custom API to view the top 100 search results
Google via F-secure: Access Google via the f-secure website to collect the top 100 Google results
Google via kproxy.com: Use kproxy.com to access the top 100 Google results
Daily Report Email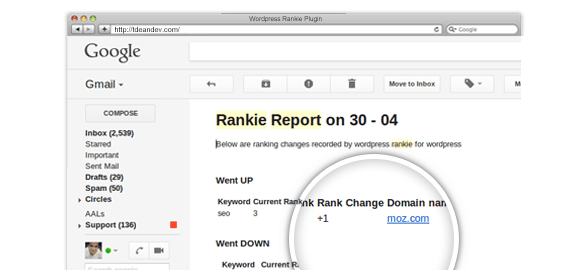 Rankie Plugin You can send daily reports via email and list rankings in that order.
Rank chart for each keyword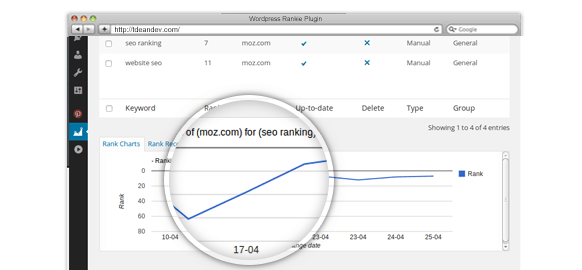 This plugin can show you the rankings of a keyword graphically.
Easy user interface
This plugin allows you to sort keywords by website, group, or search term.
Proxy support
Rankie supports proxy for redirect search.
Accurate recording of activities
Rankie records any activity performed.
Install Rankie plugin
Download the file after purchase, and then install this file in the WordPress plugins section.
Rankie Plugin Limitations
Due to Google restrictions, this plugin can check the ranking of a keyword every six minutes. In other words, you can follow the ranking of 240 keywords daily. If you check the rankings for two days, you can follow the rank of 480 keywords. This value increases with increasing time. For example, by checking rankings weekly, you can track the rank of 1680 keywords.