Check out the Instantify plugin
Instantify plugin is a masterpiece in every sense. This plugin includes three features in one plugin. Therefore, you do not need to install separate plugins and you will also get rid of plugin compatibility issues. In short, with this plugin you can build web applications for your site, create AMP pages and benefit from the FBIA.
But to explain the functionality of this plugin and examine it, we need to understand the three concepts that we explained to you at the beginning.
What is PWA or Progressive Web App?
is a PWA web application that looks like a mobile app to users. In other words, PWA is a website that has the same user experience as mobile applications.
A PWA is a combination of three elements: speed, fluency and lightness along with low cost. In fact, there is no need to independently implement the application for your site on separate platforms such as Android and iOS. There is also no need to list apps in the App Store and tolerate their restrictions.
Finally, users feel like they are installing a mobile app, while they see your website shortcut among the installed apps.
>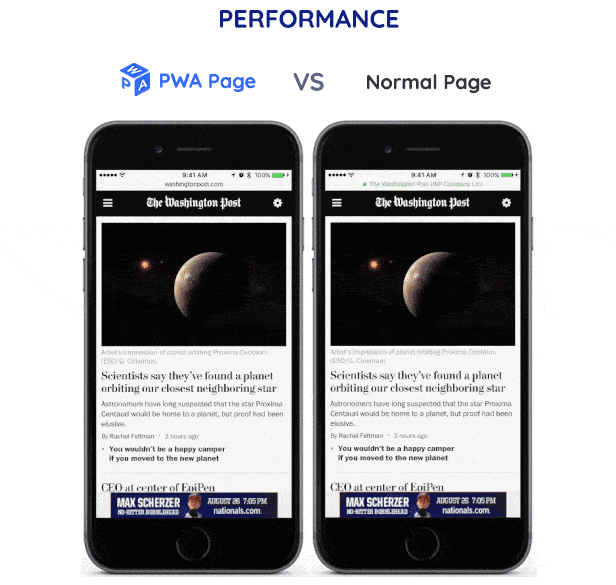 What is AMP or Accelerated Mobile Pages?
Google now likes fast, mobile-friendly sites. In this regard, Google has introduced the open source AMP system for fast display of web pages on mobile.
Among the important advantages of AMP is the different display of the website in the search results along with the high loading speed. The disadvantage is also the reduction of the beauty of your website in the AMP version. But the interesting thing about the Instantify plugin is the use of CSS for your theme in the AMP version, so you will not face a drastic change in the face of the site.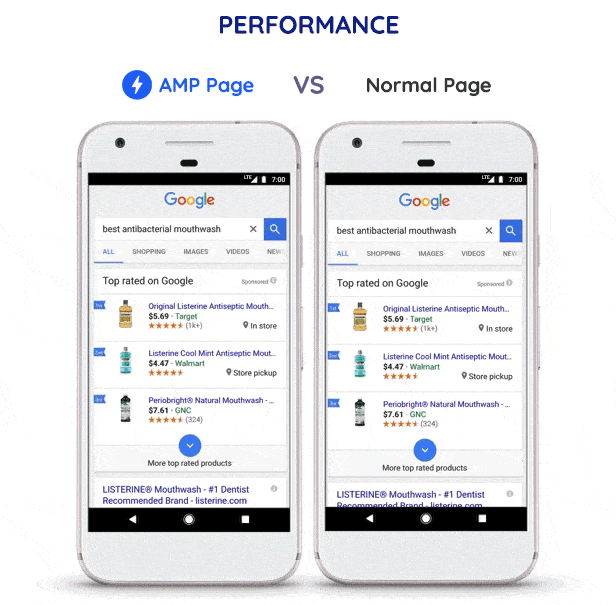 What is FBIA or Facebook Instant Articles?
An Instant Article is actually an HTML page that loads quickly on Facebook and allows content publishers to quickly share content on their Facebook site on the device. Display mobile apps.
Now, by defining these three modern concepts, we return to the Instantify plugin.
What are the features of the Instantify plugin?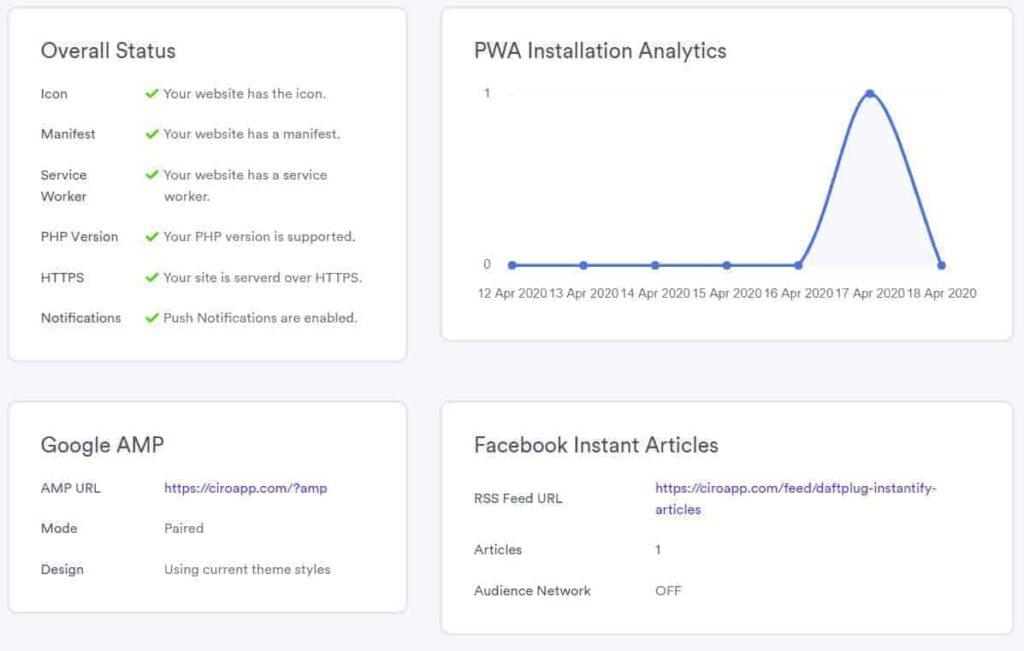 1. Ability to implement PWA
Web App Manifest section
A Web App Manifest is created automatically in the form of a JSON file and gives the browser information about your web application. For example, how to install on a user's desktop or mobile device. A manifest is required to display the Add to Home Screen message on mobile devices in browsers.
In this regard, the following parameters need to be adjusted:
Name and short name of your web application
Home page and related descriptions
Your web application icon
Type and direction of display (horizontal or vertical)
Theme and background color
Installation Overlays
Displaying the "Add to Home Screen" message in most mobile browsers is a way to allow the installation of a web app on a user's mobile.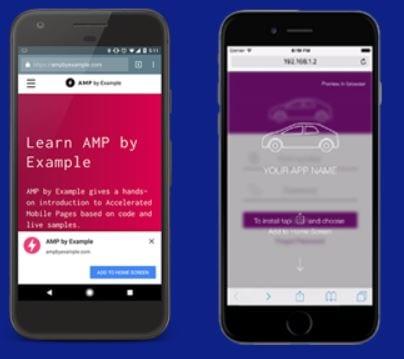 This requires selecting supported browsers. We recommend selecting all browsers: Google Chrome, Mozilla Firefox and Safari.
There are four ways to get permission from a user:
Banner in page header
Full Page
Main menu
WooCommerce Payment Page
Offline usage
Offline Usage Feature Supports your offline web function. This feature allows the user to re-view previously visited pages offline.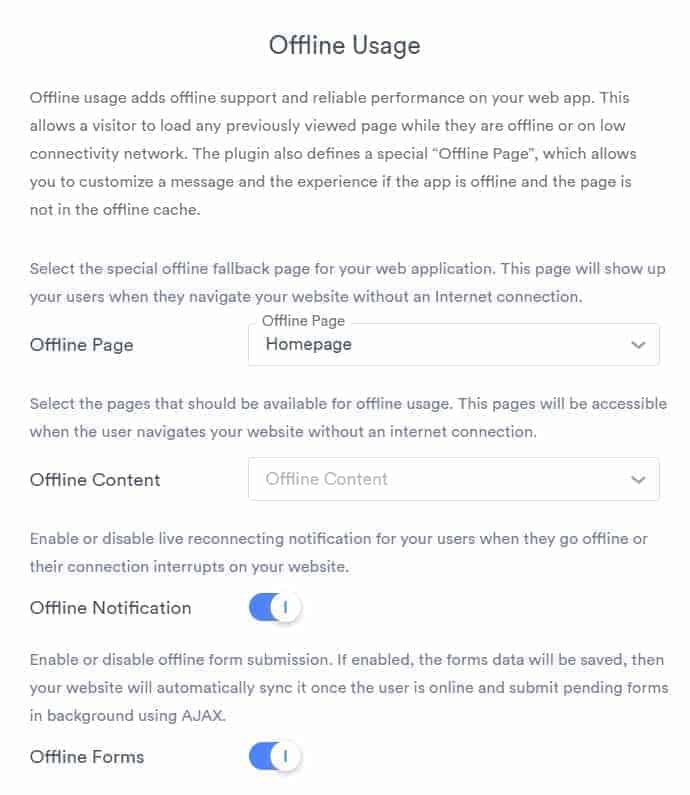 Such a feature works well on weak mobile networks. The Instantify plugin also has an Offline Page feature to be displayed when viewing pages that are not in the offline cache and to inform the user that they need to be online to view the page.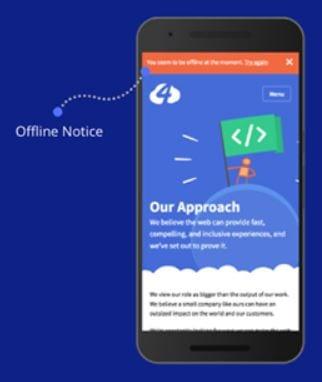 accessibility
Pull Down Navigation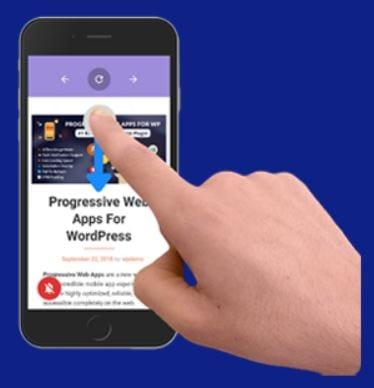 Dragging the page down is a signal that instructs the web app to refresh or move the page information. Most users use this feature to update their content.
Swipe Navigation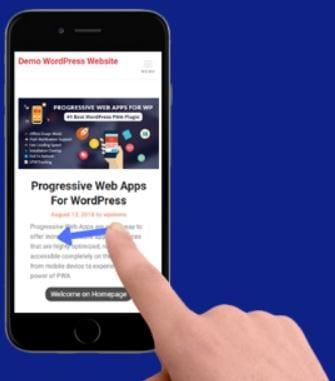 Swipe left and right to allow users to move to the previous or next page. Swipe left to go to the previous page and right to go to the next page.
Shake to Refresh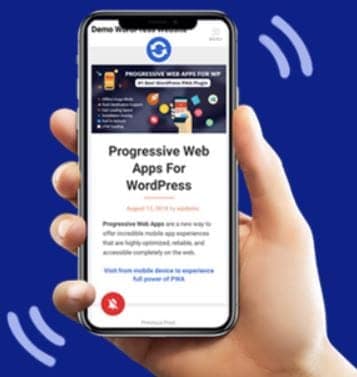 Shake to Refresh feature allows you to refresh the content of the page by shaking the mobile.
Your Toast Messages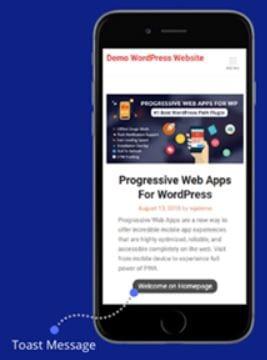 Your messages allow you to display short messages to users while acting privately. This message occupies only a small part of the bottom of the page and will disappear after a few seconds.
Optimizations
Cache and Minify
Cache and minifai help speed up website loading and save CSS and JS files in the cache to load them only when needed.
>
Delivery optimization
This feature delays the loading of CSS and JS files in order to improve the performance of the web app.
Compression and caching
This feature allows the web server to compress static files and define time consuming in .htaccess.
Push notifications
Web notification push allows users to be instantly informed of the latest website notifications.
Compared to other PWA plugins, Instantify push notifications are configured automatically using the VAPID method and there is no need to add additional settings or create a Firebase project. If you wish, you can use the alternative plugin OneSignal – Web Push Notifications.
Subscription List
Instantify plugin allows you to create a list of subscribers to send them push notifications. It is also possible to edit the list and customize the sending of push notifications to some subscribers.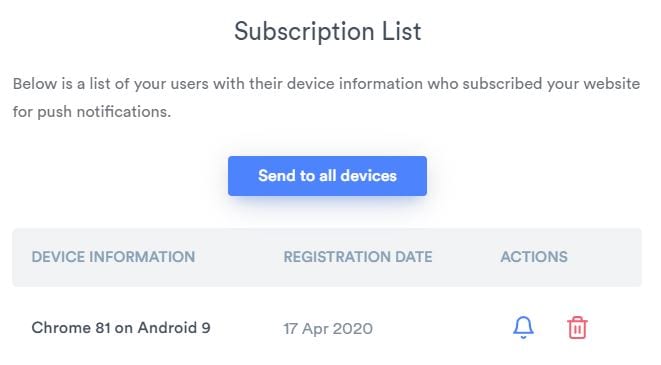 Push notifications button
The notification push button is a custom button added to your website that allows users to subscribe or unsubscribe. This icon is a bell by default and can be changed.
2. Implement AMP
AMP mode section
Through the AMP section, you can change the display mode of the website for users who enter your site by browsing on mobile devices. If you select the AMP-First option, your website will always load in AMP mode. If you select the Paired option, your website will have both modes.
AMP support section
In this section you can enable or disable AMP for some post types.
Advertisements
In this section, it is also possible to activate AdSense ads automatically. Through machine learning, the plugin can predict the appropriate display time of the ad if it is possible to gain a positive user experience.
Just enter the AdSense code. Ads are then intelligently displayed on AMP pages.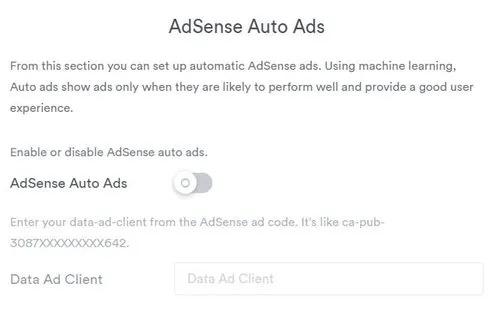 If you do not want to display the ad automatically, you can select one of the following three positions for the ad.
top content
وسط محتوا
زیر محتوا </ li>
Analytics section
The Instantify plugin is really amazing. This plugin allows you to track anything from anything. The following tracking services are supported in the Instantify plugin:
Google Analytics
Facebook Pixel
Segment Analytic
Stat Counter
Histats Analytic
Yandex Metrica
Chartbeat Analytics
Clicky Analytics
GDPR consent section
GDPR is a set of rules that is respected in the European Union. The Instantify plugin lets you enable banner on GDPR rules. In this section you have the ability to translate this text into any language. Iranian sites can use this section to display important site rules or warn that cookies are enabled.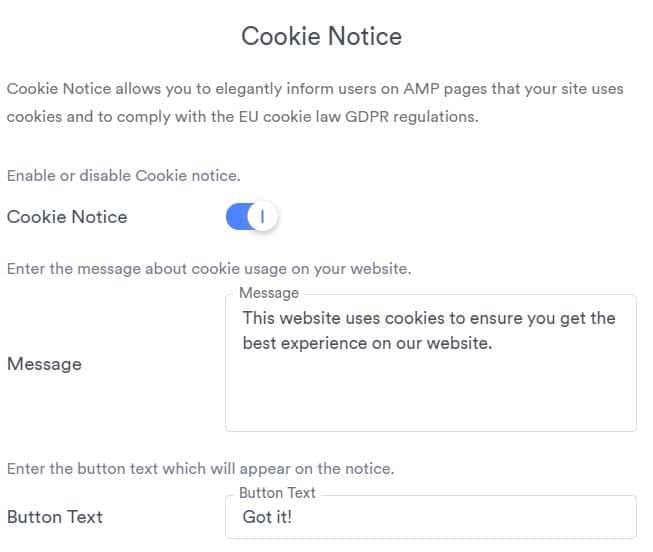 3. FBIA feature
Settings & amp types Post types
To use this feature, you must connect your Facebook page to Instant Articles. This is done by entering your Facebook page ID in the appropriate box. You can also specify which pages leave the Instant Articles Feed.
Feed
You can apply FBIA Feed settings through this section. Select settings such as copyright details, enable content alignment, and the amount of content displayed in the feed. It also allows users to like and comment.
Ads (Advertisements)
Facebook Contacts helps you earn money from Instant Articles by displaying targeted ads related to users' interests. This type of ad is a competitor to Google Adsense and will only be displayed to Facebook users.
Analytics
Instant Articles allow content publishers to analyze user engagement and behavior. You will have access to this data here.
Why should we use the Instantify plugin?
Currently, users and Google are interested in sites that have high speeds and are well displayed on mobile devices.
Many users today use their mobile devices to surf the Internet, and the maximum time they can wait for pages to load is 3 to 4 seconds.
>
Using the Instantify plugin you can:
Have a faster site
Have regular users if you add shortcuts to smartphones
Send push notification
Use advanced statistics
Display site pages in AMP format
Display Google Adsense ads in the results
Speed ​​up site loading from Facebook reference
Note that this plugin may not be compatible with some WordPress themes that use a lot of JavaScript code (such as BuddyBoss).
Frequently Asked Questions
What is Instantify?
Instantify is a WordPress plugin that includes three features in one plugin. These features include PWA, AMP and FBIA.
Is Instantify the best solution for a PWA + AMP system?
The AMP plugin in the WordPress repository is unable to use site theme styles. For this reason, Instantify is the best option available. In addition, it has a reasonable price and features PWA + FBIA.
Is Instantify compatible with my site template?
If in doubt, ask your developer or template supporter. Otherwise, you can install this plugin on the site with very little risk and make sure it is compatible with the site template. If there is no compatibility, you can delete the plugin from your site without any problems.