If your interest in learning SEO is so much that it will lead you to go further and encourage you to run and test its concepts, then you will get the maximum benefit from this content.
This guide is designed to look at SEO from all aspects. These aspects include finding words and phrases (keywords) to create traffic for your site, making the website popular with search engines, linking and marketing for the website.
The world of SEO and website optimization is complicated and constantly changing, but you can easily understand its basics. Even having a little bit of information in this area can make a big difference as a result of the work. There are many free SEO tutorials on the web like this page that you can use.
Use this information and continue on your way to success by combining them and practicing seo.
What information will you get from this guide?
Have you ever heard of the term "Mezlo's hierarchy of needs"? Meslow is a psychological theory that prioritizes the most important human needs such as air, water and security compared to his other secondary needs such as self-esteem and social belonging. According to this theory, high-handed needs cannot be achieved without meeting the low requirements of the pedum. For example, love doesn't make sense without access to food!
We have used this theory to learn SEO and prioritize its various steps:
Search engine access to website so they can index website content
Good content that answers users' questions
Optimized keywords that attract users and search engines
Great user experience that includes high site speed, convenience of working with it and
convenient interface
Valuable content that has the potential to share in social networks, gain links and quotes
Page title, ERL and descriptions that earn higher click rates than search results
Mark-up that makes a difference in the type of display of your website with others in search results
In this guide, we intend to explain these topics step by step.
In this section, we explain what SEO is, why it is so important and we have provided all your needs in learning the basics of SEO properly.
Part 2: How do search engines work? Monitoring, indexing and ranking
If search engines are unable to find you, the rest of your work will not matter. This section will show you how search engine bots monitor the Internet and how they store your website content in your index.
All our efforts initially target users, as search engines reward this approach well. In this section, we will discuss how to find keywords and ways to understand users' needs.
This is a relatively heavier part. This section is about topics such as optimal website design, user experience, information architecture and introducing all solutions that you will get closer to maximum website display in search results by properly configuring them.
By implementing the site's responsive design, instructions for robots and other technical components such as Eskima Mark-up and meta tags, you can tell Google and its bots what the content of your website is about. These solutions help a lot to get a better ranking.
Theat section 6: link building and gaining credibility
After doing all this correctly, it's time to improve your presence in search results by obtaining links from other websites.
This part: SEO evaluation, prioritization and management
An essential part of any SEO strategy is knowing what works and what doesn't. As a result, you need to refine your approaches to the process.
How much of this guide should I read?
If you are very serious about getting traffic from search results and at the same time unfamiliar with SEO, we suggest that you read this guide from beginning to end. We have tried our best to make the contents of this guide as easy as possible for you. Keep in mind that learning SEO Basics is a vital step in achieving your great web space goals.
Move at a pace that matches your learning capacity. Be sure to save the various sources mentioned in this article (or bookmark them in your browser). Studying these resources will definitely be valuable.
Are you excited? It should be like this. Search engine marketing is an attractive field and can be very warm at the same time. If you get confused after reading any content, do not be afraid at all. There is a section at the end of each article for your comments and questions.
Yo you can ask questions about each section through these forms and wait for our experts to answer
Frequently Asked SEO Questions
In this section, we have answered the most common questions of people when they first encounter the topic of SEO.
1. What is SEO?
SEO means search engine optimization. SEO is a regular process that increases the site's ranking in the search results of Google, Bing and other search engines, and as a result, more traffic will be generated for the website.
Search engines display different types of content, including text, image, and video, in search results, and each of these can be displayed in the results based on how relevant the user is. Search will appear. Theoretically, the higher your website ranks in search results, the more traffic your website will generate, and this position will boost your business.
2. How does SEO work?
SEO helps businesses increase their presence in search results. As a result, more traffic and more customers will be created for them.
3. Is SEO a legal method?
SEO is by no means illegal, but black hat SEO actions will result in the website being penalized by search engines.
Black hat SEO methods have been around for many years, but Google has identified them and created algorithms that have been able to take the results of such methods away from search results. So even if you find the black hat technique that works right now, rest assured that Google will find out in the very near future.
4. Will Google fine me if I do SEO?
No, search engines like Google are always looking for the best results for users.
Google and other search engines are asking website owners to use SEO to make it easier for users to find content. But you have to be careful that you follow their rules in this work. In case of violation of the rules, search engines reserve the right to remove your website from their index and search results.
In short, Google rewards sites that use the right SEO techniques and only fines sites that use black hat SEO techniques. .
5. What are black hat SEO techniques?
Black hat SEO techniques are methods that try to artificially bring a website to the top in the least amount of time and effort.
These methods include creating widgets for embedding multiple links on pages, overuse of keywords, and building PBNs (private blog networks) with the goal of creating backlinks. Link pointed out.
6. How do I SEO my site?
SEO is a set of actions that range from domain names to more complex items such as speeding up the site. There are many factors that affect a site's ranking, and SEO means optimizing these factors to get the most points possible.
These factors include the correct use of keywords, the loading speed of the website, the time users spend on the website, the number of backlinks, the correct display of the website on mobile devices Etc. pointed out.
7. How often do I need SEO?
SEO is not a one-time effort, and SEO experts recommend it as a long-term marketing strategy. In other words, website owners must constantly monitor their website and its ranking.
SEO requires constant activity despite constant changes in the site, search engine updates, outdated content and the activity of other competitors. However, in most businesses, SEO has a higher return on investment than other marketing methods.
8. Do I need to hire someone for SEO?
Not necessarily, although the best and fastest way to get hired by an individual or company is to hire an SEO outsourcer. But it does come at a cost to businesses. When you decide to spend on services, everything ends in a return on investment. If spending money on hiring a SEO can be profitable for you from time to time, then do it.
But if you can not afford SEO services, there are cheaper alternatives. SEO training and the use of SEO plugins are two of these methods. Of course, keep in mind that using SEO plugins also requires a great deal of knowledge about SEO.
9. Does URL structure affect SEO?
The quality of the URL structure will affect the SEO and ranking of the website. URLs should be chosen so that they are short, easy to read, and understandable to users at a glance. Research from the popular Quicksprout website shows that URLs with a length of 35 to 40 characters contribute more to high search results.
10. How to monitor SEO?
Google Analytics is the most popular tool for obtaining basic statistics and monitoring website traffic. The best thing about this tool is that it is free.
Another important tool for webmasters is site ranking control tools in search results. These tools will help you view a graph of changes in a website's ranking and see the results of SEO efforts on your site.
11. What is Google Analytics?
Google Analytics is a tool created by Google that reports website traffic data. Among the most important parameters reported are the user's geographical location, the number of pages visited and the average time users spend on the site.
12. How long does it take to see SEO results?
There are many factors in website ranking, some of which you can not control and manage. SEO factors include the number of backlinks, content quality, content updates, domain age, keyword competition, and so on. Some of these factors are not completely manageable by you.
So if, despite all efforts, your website rank does not change, it is better to wait and continue producing better content on the website until the results of your efforts are finally obtained. To be seen.
13. How does Google find my website?
Google detects your website through its bots. This Google bot is software that searches the web and finds new sites and content and adds it to the Google index.
14. What is Robots.txt?
Search engine robots first look for the robots.txt file when they first visit your website. This file contains instructions that define how Google interacts with your website for bots. If there are folders and paths on your website that you are not interested in being tracked and indexed by Google, you can use the commands in this file to prevent Google bots from doing so.
15. What is a meta tag?
A meta tag is a piece of text that is a description for a page. Popular meta tags include title, description, and robots. Meta tags are not visible in the appearance of the page and are only in HTML code.
16. Are meta tags relevant?
According to many SEO experts, Google does not rely on meta tags in ranking pages, and many of them are even obsolete from Google's point of view. However, meta tags still convey important information about the page to search engines. By providing more information for the website, one can hope to increase its click-through rate. So while meta tags are often indirectly influential in rankings, they are still important in SEO.
17. What is XML Sitemap?
Sitemaps in XML format help search engines to be informed of information such as the last page update time and the most important pages of your site to be indexed. In fact, this sitemap is a list of important URLs of your site along with other information.
18. What is a 301 redirect?
301 redirect means the permanent transfer of content from one URL to another. By creating a redirect, you will make sure that your users are redirected to new pages by clicking on the old links of the site anywhere on the web.
19. What is a canonical link?
There are many different reasons for a page to have several different URLs. For example, www.example.com and example.com both represent the same page for users. While this position is not important to users, search engines expect different content for different URLs.
The big problem that happens after such an event is the possibility that the site will be penalized by search engines, because they think that you are trying to simulate by creating duplicate content on different pages. . The canonical link solves this problem. Canonical link simply means redirecting URLs to search engines and not users. These search engines display a copy of the URL of a content in the search results, referred to as a canonical link.
20. Does the correct display of the site on mobile improve SEO?
Due to changes in Google in recent years, Google has prioritized the issue of displaying the site on mobile devices. So if your website does not look good on mobile devices, there is a possibility that mobile search rankings will decrease. In general, with the growing use of mobile devices, website optimization is essential for them.
21. What is Google Knowledge Graph?
Google Knowledge Graph is a system of information that Google uses to improve the quality of response to users. In this system, Google tries to give good answers to users' questions. Many times you will find a list of websites by searching for a phrase on Google. But sometimes you find that Google puts some of the content of a website, including answers to your questions, at the top of the results.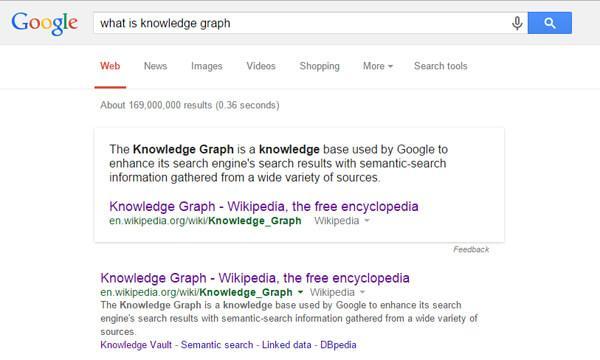 22. How do I display my website in the Knowledge Graph?
Google gets its information for display in the Knowledge Graph from large sources, so displaying your website in this section is not something that can be managed. However, you can submit your website information to Wikipedia and use a bookmarking system such as Schema Markup to get a better view of your website in the Knowledge Graph section.
23. What is the optimal length of content in terms of SEO?
Many studies in this field show that websites at the top of search results have at least 2000 words of content. One of the reasons for this is that users are more interested in content that addresses their topic in more depth.
24. Do social media influence SEO?
بله; Social networks have an impact on SEO, and content that is more shareable has received more links from these platforms, and this means high quality content from the point of view of search engines.
25. Do I need coding knowledge for SEO?
Knowledge of the programming and common code on the website can improve your SEO skills, but it is not necessary. Most importantly, you need to be aware behind the scenes of how the website works and how search engines react to the changes.
26. How do I know which pages of the site are indexed?
One way is to go to the Google Search Console and view the Coverage section information. Another way is to search for the phrase site: yoursite.com and put the site domain instead of yoursite.com. Google displays the approximate number of pages indexed by a site in these cases.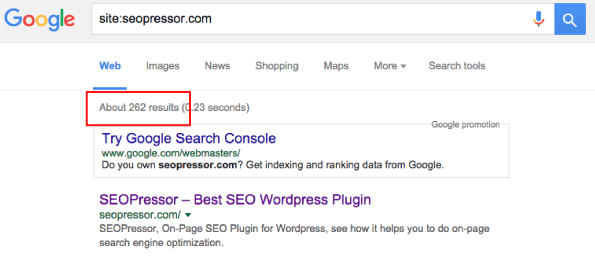 27. Why do site images need alternative text?
Alternate text displays a description of the image when it is not loading. Alternative text also makes the website appear better in image search results.
28. What is a backlink?
Backlinks are links that are given to your website on other websites. These links are considered as a measure of your popularity on the web. Backlinks are one of the most important parts of SEO and by increasing the ranking, they attract traffic from search engines. From Google's point of view, quality backlinks can be a reason for a site to rank better in search results. But be aware that any simulation in this case will result in a site penalty.
29. Can I buy backlinks to increase my ranking?
You may see a temporary increase in rankings, but from Google's point of view, effective backlinks are created naturally and only for the purpose of linking to similar content. To be.
30. What is the difference between internal, external and backlinks?
Internal links move users from one page to another page in the same domain. These links are effective in optimizing the structure of the website.
External links move users from one page of your domain to another page of another domain.
Backlinks are links that are given to your domain from another domain.
We'm excited to have you here! Pour a cup of tea for yourself and click on the first part of the article, What is SEO .